Confesstation MK. II





Interactive Light installation




Confesstation MK. II is an interactive light installation exhibited during Bangkok Design Week 2019, located at the wall of Holy Rosary Church in Talad-Noi area under COMMON GROUND section of the whole event.

The main idea of the COMMON GROUND located around Talad-Noi area is to integrated new designs into old community that existed there, blending the two together. Our team, Murasaki studio, were given the opportunity to create 1 of the 6 works that will be featured during the event. We've chosen the Holy Rosary Church as our brief and work around with the concept within the church. Inspired by the confession chamber from Catholic's belief, we took the idea of confessing sin and twisted them into a love confession machine. The user could come and confess their love for anyone to god, in which he will send them back his advice in the form of postcard souvenir that they could take home. The quotes mentioned on the postcard is a verse from the bible, mentioning the aspect of love.

A collaboration between Murasaki Studio and PrinceBot, who did all of the coding and internal system for this project. A very special thanks to YIMSAMER studio, who'd given us this opportunity.



from COMMON GROUND section
of Bangkok Design Week 2019
A Muraski Studio project.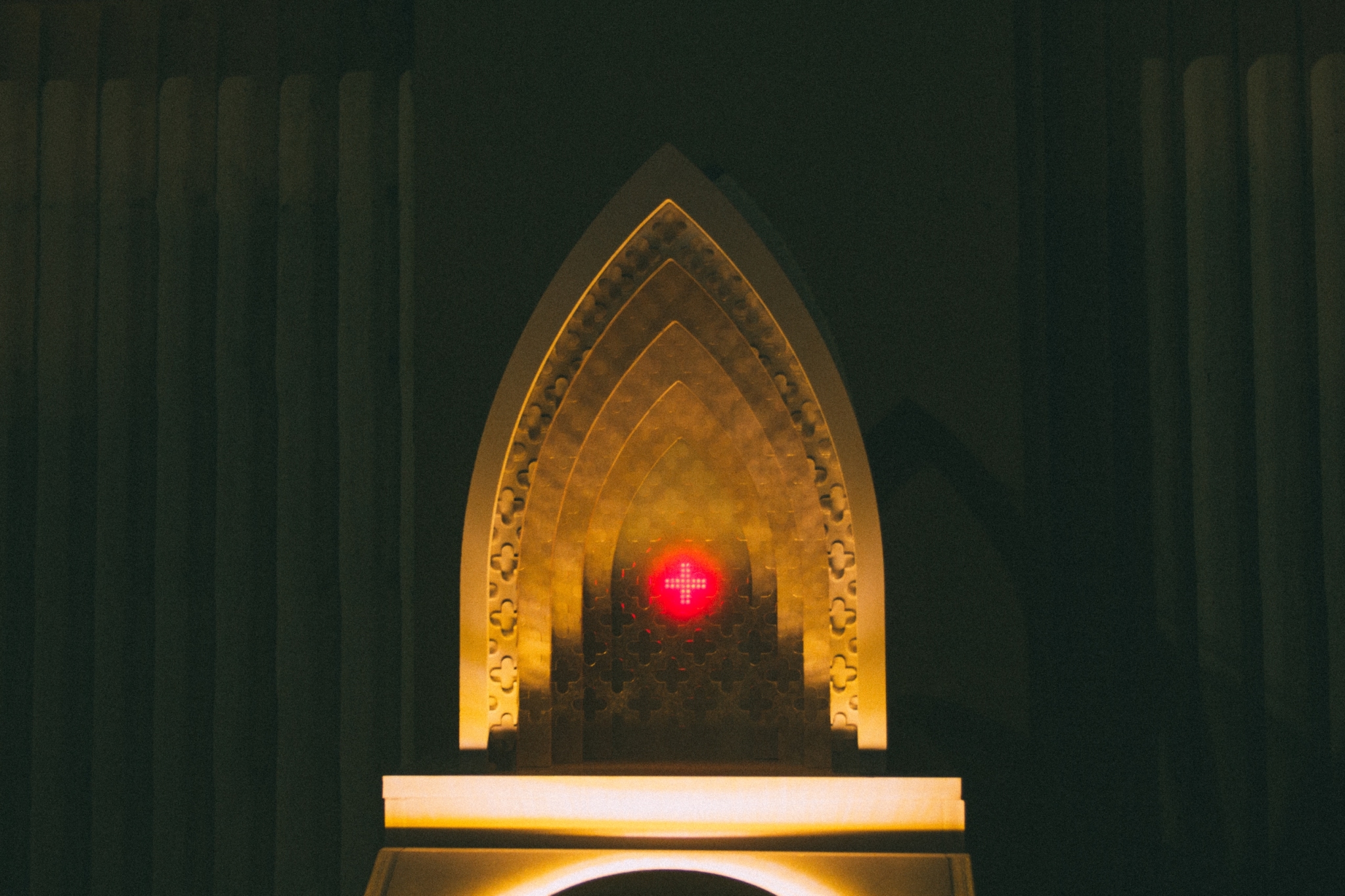 Detail of the Confesstation MK. II interface


Inactive state of the Confesstation MK. II


Activated state, the machine will emitted a ray of light from behind

One of Murasaki staff is explaining to a user how the machine works